If the hustle and bustle of a busy tourist area isn't your cup of tea. Then Sanur might just be the right place for you. Although Sanur was one of the first areas in Bali to become established as a tourist area, this seaside town still manages to retain its sleepy fishing village vibe.

If you're looking for restaurants and stays that'll fit in your budget travel plan, then look no further than Sanur. The place is packed with everything you'd want for a vacation in Bali.
4. Cycle/Jog alongside the sunrise
Sanur is on the east coast where the sun rises so if you are an early bird, take advantage of this and head to the beach. For joggers or cyclists, the 5km paved beachfront path is a wonderfully scenic way to start your day. Bikes can be hired but make sure you test them properly before you start cycling.
3. Check out the festivities
During the month of August, the Sanur Village Festival takes place with live music, cultural performances and plenty of delicious Balinese and Indonesian food. The festival ends with the famous International Kite Festival when hundreds of youths and adults alike come from far and wide to compete with their huge custom-made and creative kites.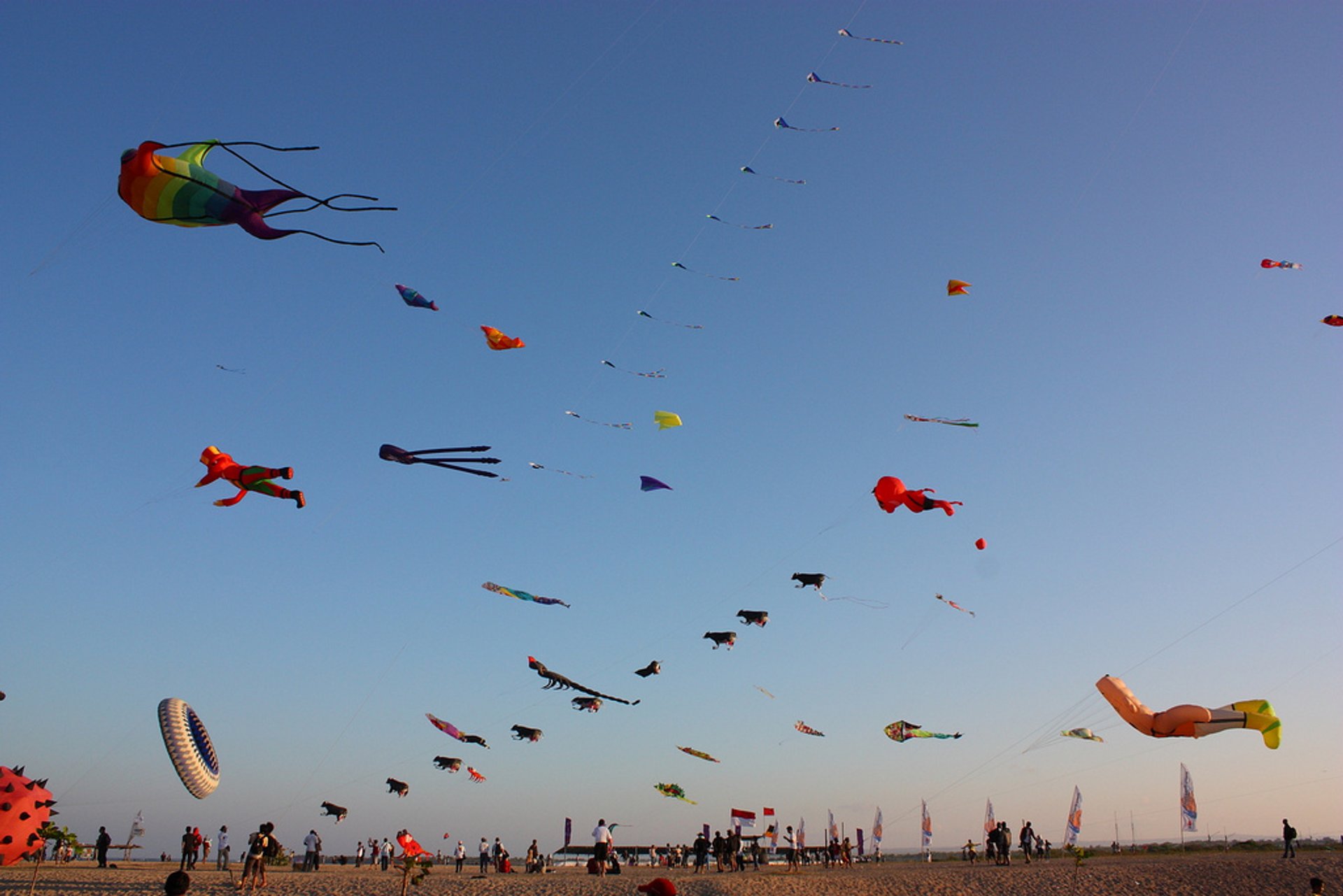 2. Indulge in some watersports
Sanur, just like the rest of Bali. has no shortage of great beaches. And what better thing to do at a beach than indulge in some amazing water sports. There are a few service providers for water sports such as jet-skiing and parasailing.

Apart from these, you can also try out some underwater activities such as scuba diving. Although the place is not as popular as Nusa Dua when it comes to watersports. It's still a pretty cool place nevertheless.
1. Check out many of the affordable accommodations here
It may surprise you to learn that it was Sanur that boosted Bali's tourism back in 1963 when the Grand Bali Beach Hotel was built, prior to this only three hotels existed on the entire island. You will find many Luxury resorts in Sanur such as the Hyatt Regency Hotel which don't attract the younger party crowd, naturally meaning families choose Sanur as a quieter Bali destination.
You can find plenty of Airbnb's these days going for as low as $10 a night.
Why not hire a Lokaso professional for your next vacation in Bali? Hit us up and we'll sort the rest.