Nusa Dua is one of Bali's most exclusive regions, but don't let that put you off. Among the many luxurious accommodations, private beaches and fancy restaurants, there are still many things to do. Here also lies Bali's classic culture and unrelenting friendliness. Nusa Dua, or 'two islands' as it translates to in Bahasa Indonesia, is home to some of Bali's best.

Here are some things you can do in Nusa Dua on your next vacation to Bali.
5. Check out Museum Pasifika Bali
Are you someone who enjoys exploring different cultures like a traveller and not a tourist? Then the Museum Pasifika Bali might just be the place for you. The Museum Pasifika was established as a permanent institution to showcase the region styles and forms for all to study and enjoy. You can even sign up for some crash course art classes or learn to play traditional instruments.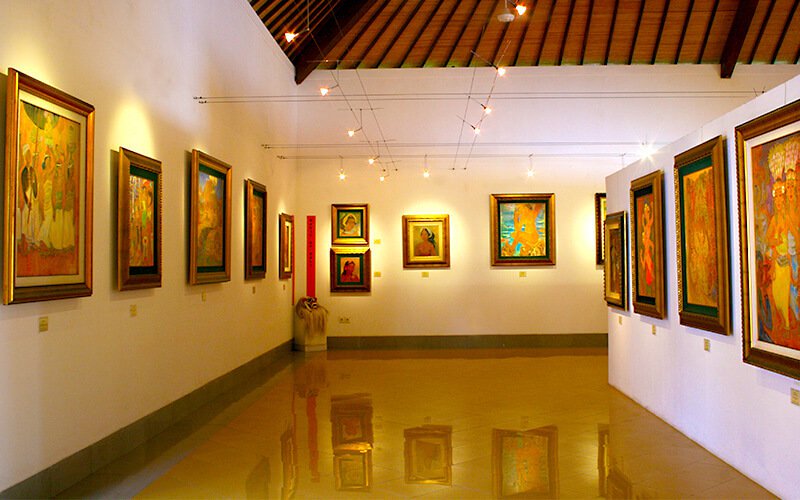 4. Dine Underwater
Balinese cuisine is a magical blend of flavours forged over a thousand years. And what better way to experience the beauty of it is at The Apurva Kempinski Bali Koral restaurant. If you want to experience seafood like never before then you've come to the right place. The restaurant serves some of the most exquisite seafood in Bali.
3. Check out The Pirates Bay
No, it's not a lifelike version of the sketchy torrent site. Although that would be quite a cool idea, to say the least. The Pirates Bay is a pirate ship-themed restaurant in Nusa Dua, that serves some really good seafood. The staff serves you dressed as pirates and you can assure an all-round experience, especially if you bring kids along.
2. Indulge in some watersports
Nusa dua has no shortage of great beaches. And what better thing to do at a beach than indulge in some amazing water sports. All the beaches in Nusa Dua have service providers for water sports such as jet skiing, parasailing, glass-bottom boating, banana boating and many more. Apart from these, you can also try out some underwater activities such as scuba diving and sea bottom walking.
1. Enjoy a game of golf
What better way to spend the better part of a summer morning than a nice relaxing game of golf. Nusa Dua has a massive golf course and it is quite famous for it. Visit the Nusa Dua Golf and Country Club for a complete golf experience in Nusa Dua. There are many packages you can choose from depending on how often you would like to play the game during the duration of your stay.
Capture your next trip in Nusa Dua the professional way. Hire a Lokaso photographer and document your trip stress-free!