Goa is known for its undeniably enthusiastic festivals. And the Zatra of Shantadurga is one in many. Anyone who has spent some time in Quepem will be no stranger to the festivities. Zatra is a Konkani word for a fair (usually religious). During this period, tens of thousands of pilgrims flock to the site for worship and enjoyment. Temporary shops are set up and sell all kinds of things, from sweets to toys and even apparel. All negotiable of course.
So be sure to block your dates in January 2019 as we dive into the world of the Zatra of Shantadurga.


Zatra of Shantadurga: When
The Zatra of Shantadurga is typically taken out in the period of December or January. The dates shift as per the Hindu calender which depends on lunar cycles so it is possible for the dates to change at a moments notice. However, the difference is usually not more than a day or two. This year the dates are set from January 11th to January 16th, 2019.
Zatra of Shantadurga: Brief History
Sri Shantadurga is thought to be a peace adoring Goddess and the festivities are taken out as a token of respect towards her. According to legends, Sri Shanta Durga was the Goddess who sensibly settled a noteworthy debate between Lord Vishnu and Lord Shiva. There are many myths and legends associated with Shantadurga. After the construction of the temple, it is said that villagers found it difficult to install the deity as the idol was too heavy to carry. After praying for a solution, the goddess appeared in their dream and told them to prepare the way and that she would go herself. They decorated the floor with flowers. And in the morning the statue was inside with footprints on the petals.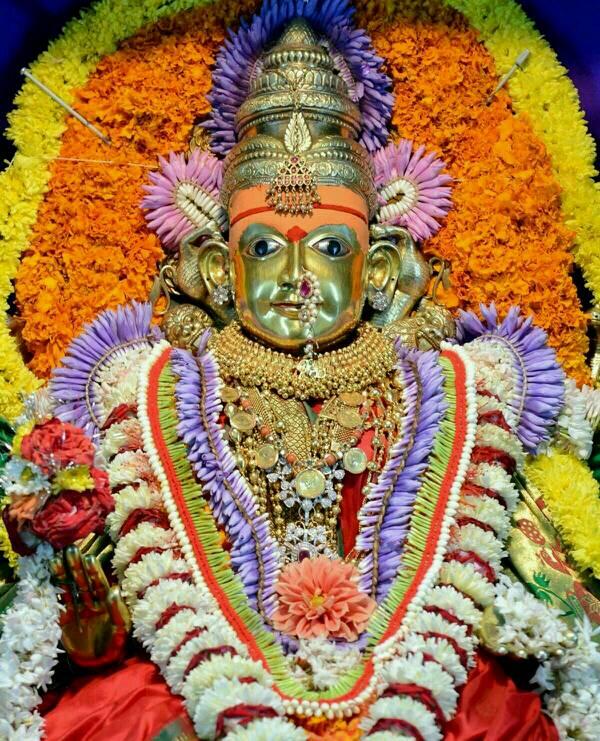 Zatra of Shantadurga: Where
Although the Zatra of Shantadurga is celebrated throughout Goa, there are essentially three places that love Sri Shantadurga. These are situated at Pernem, Kavlem, and Fatropa. These three spots praise this celebration with much pomp and energy. Fatorpa, of course, is where the grandest celebrations are held. The Zatra pulls in scores of pilgrims every year consistently, from all over Goa and beyond.
Zatra of Shantadurga 2019: Rituals
Unique rituals which are held only during this special occasion and are performed on the days below. It's always the same order every year.
| | |
| --- | --- |
| Day 1 | Shibikotsav |
| Day 2 | Rath Ambari |
| Day 3 | Fulachi Rath or flower chariot procession |
| Day 4 | Vijayarath |
| Day 5 | Navami Rath. |
| Day 6 |  Cleaning of idols |
Zatra of Shantadurga: Fun Fair
No Zatra is complete without a fair, and Shantadurga is no different. Like many other fairs that happen in Goa, Hundreds of makeshift temporary stores lineup a month before the zatra. If you're looking for a budget shopping escapade, then it gets no better than this. Clothes, toys, souvenirs, electronics, sweets – you name it. And just like every other Goan zatra, your zatra shopping simply cannot be complete without indulging in some 'Khaje'. Khaje is a sweet made of Chickpeas and Ginger which is then coated with a thick delicious layer of Jaggery. A must buy for anyone looking to take some traditional Goan food back home.
Celebrate the Lokaso way. Install the Lokaso app and stay tuned.