Yes, you've probably heard this plenty of times. But Bali does have some really impressive beaches that even give places like Hawaii a run for its money. Despite being one of Indonesia's most popular holiday destinations for decades, Bali still boasts some of the best beaches in the country, with white sand, coconut groves and the sparkling blue water.

If you're looking for a photoshoot opportunity in Bali, then look no further than one of its many beautiful beaches.

5. Bingin Beach
Bingin Beach in Bali is an oasis of glistening blue waters paired with white sand that offers the perfect backdrop for a weekend getaway for hip ex-pats and locals alike. Unwind from your busy daily life while sipping on a delicious dragonfruit smoothie or fresh fruit bowl from one of the local stalls.
Add a hammock for your beach photoshoot and you're all set.
4. Geger Nusa Dua Beach
This beach is a must-visit if you love to swim. This beach in Bali is located behind the Mulia Bali. The clean, white sand and calm sea are perfect for those who love to swim. Unfortunately, along the coast, it is difficult to find small food and beverage vendors however there are several cafés that offer seafood as well as international cuisine.

For those that crave local flavour, Indonesian cuisine restaurant can be from there too
3. Dreamland Beach
Unlike the other entries on this list. This beach is Bali is not as known as the rest. Dreamland is Bingin's next-door neighbour and truly lives up to its name. With pristine white sand, clear blue sky and crystal clear water, what more can one ask for? The isolated beach makes it the perfect choice for a quiet beach photoshoot in Bali.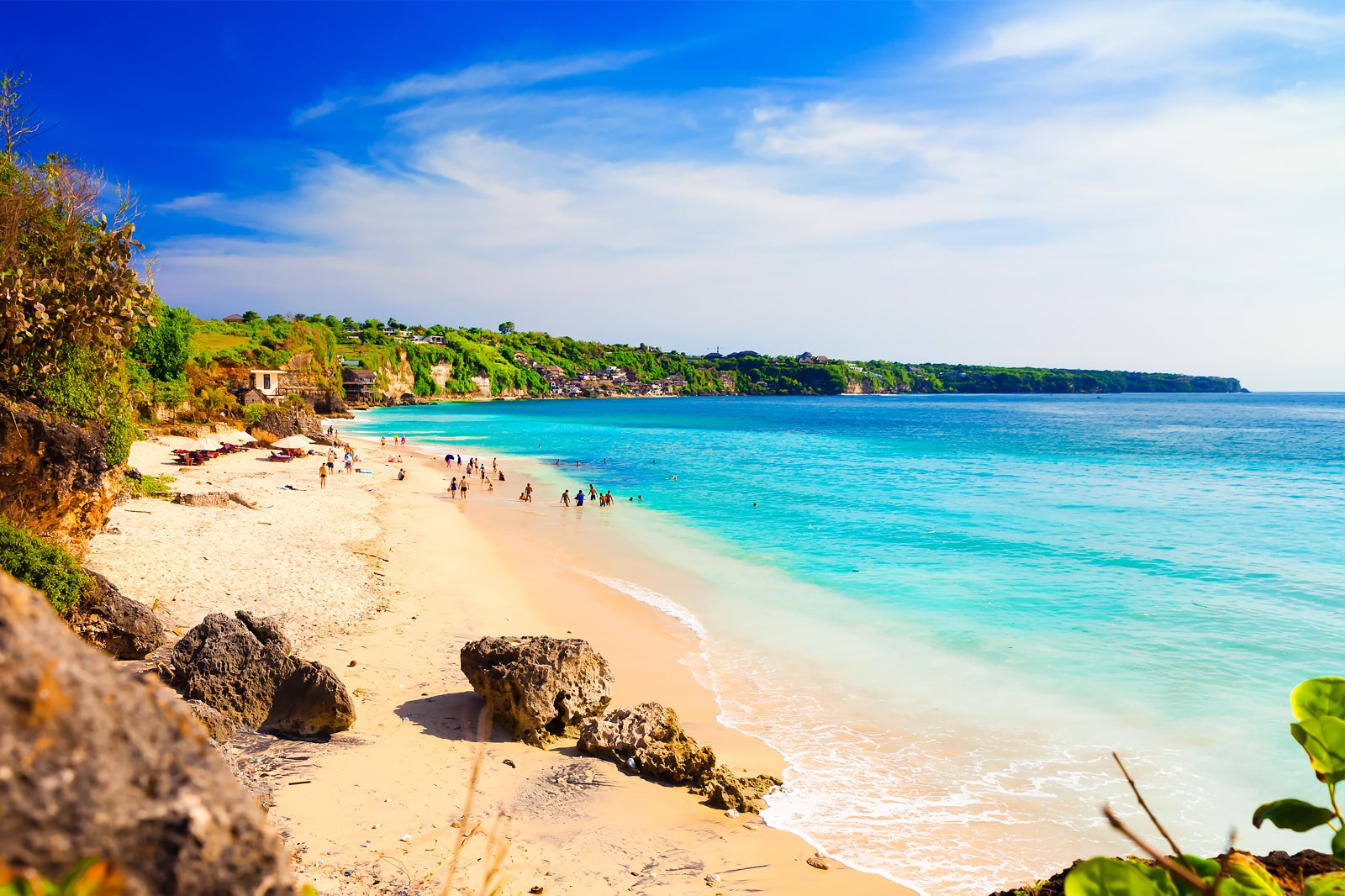 2. Amed Beach
Located about two hours from Bali International Airport, this beach in Bali is located at the eastern tip of Bali. Amed may not be the best beach to catch the sunrise but if you are looking more for deep water adventures, Amed beach is the right choice.

Most visitors who venture to Amed beach are usually people who want to snorkel and scuba diving. So if you're looking forward to some underwater photography, then you ought to be here ASAP.
1. Kuta Beach
If you need a quick beach getaway in Bali before leaving then Kuta beach is the right place for you. The beach is the closest one to the airport. It is the most popular tourist destination in Bali. And is a perfect place for those who like bars, clubs, surf, parties, and nightlife.

You can also find here some heaps cheap options for drinks.
Get your beach photoshoot in Bali done by a Lokaso professional! Hit us up and we'll handle the rest.